Simplify Your Construction
with InSoFast Continuous Insulation Panels
---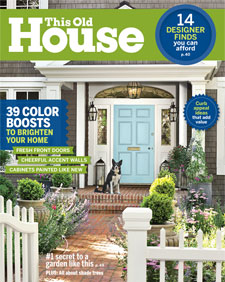 InSoFast is the answer in the latest issue of This Old House
One inquisitive reader asks: I have a 1950s brick Colonial with uninsulated concrete-block walls. Inside, the drywall is nailed to studs fastened flat against the block. How do I insulate walls with stud bays only 1½ inches thick?"
Read the response here on thisoldhouse.com
UX 2.0 Panels
EX 2.5 Panels
Merging architectural integrity with simplicity of design : Our stackable panels are engineered to minimize the number of steps in new and retrofit construction on interior and exterior surfaces for large and small projects. The intuitive design eliminates the learning curve and greatly reduces in-field labor to save time and money.
Forget the hassle of traditional fiberglass and 2x4s. Move beyond the mess of spray foam and the gaps in xps foam board. Complex and hazardous step-by-steps are a thing of the past. InSoFast locks tightly together for truly continuous barrier and can be nailed, screwed, or glued depending on your wall or preference. Advanced features include moisture control channels that help drain and dry any kind of wall from basements to exterior. Most installations can be completed with little more than a glue gun and a utility knife.
View our YouTube playlist below for an overview of the benefits of InSoFast panels. You can jump to different videos by clicking the "playlist" button in the top-left corner of the video frame.
Watch all of our videos on Youtube
Advanced Features in Every Installation
Continuous Insulation
Continuous closed-cell insulation prevents thermal bridging. The injection-molded foam is made from an inert material that is not susceptible to thermal drifting, meaning your walls will maintain their R-Value long after other foams and fills have failed.
Built-in Stud Framing
Each panel is co-molded to include three embedded studs that align at 16-in O.C. Made of a high strength polypropylene that exhibits a holding power equivalent to 20-gauge commercial steel studs. Inherently water-resistant and non-conductive, they are not at risk of rot, rust, warp or decay.
Tongue and Groove Interlocks
Tightly interlocking edges along the panels form a self-flashing seal that physically prevents thermal and moisture transfers along a wall. No need to tape seams. Interlocks keep walls flush and aligned while simplifying the installation.
Interior and Exterior Applications
Designed to be universal, the panels can simplify both interior and exterior applications. Panel a full basement in less than a day. Cover floors and ceilings. Nail directly to interior and exterior framing. Eliminate hours of work developing an exterior rainscreen.
Drain and Dry Technology
Each panel features a network of shingle-style capillary channels that prevents water from collecting at the surface by redirecting the flow of moisture. The specifically-sized cavities moderate wall pressure so the wall assembly is continuously drained and dried.
Electrical Raceways
Wiring Chases run vertically at 16? on center and horizontally at 24? on center in the panels. This grid work of chases provides easy access to pull wiring to any location. Located at proper depth, the chases also provide the necessary separation from the drywall face to protect the wiring as required by electrical codes.
Code Compliance and Testing
Want to be sure our panels meet the specific codes required for your project? Get all the details in one place with this industry standard code compliance report. InSoFast panels have been evaluated by Intertek in accordance with the Code Compliance Research Report program developed by Architectural Testing, Inc.
Click here to view and download the report.
4 Reasons to Choose EX for your Basement
Many installers choose our UX 2.0 panel for their basement projects. It's a perfect product for the application and it has all the right features in just the right amounts. The UX panels are designed to be the most cost-effective solution for base-level code requirements, but what if you need a solution that goes beyond base-level? Perhaps you need something that offers a little more flexibility in the future. Something that still has all the great benefits of the UX panel but exceeds...
Read our latest blog post to learn four great reasons to choose the EX 2.5 panels for your basement project.